La ética en la gestión crediticia: crisis hipotecaria en España
Palabras clave:
Stakeholders, ética, reputación, responsabilidad social corporativa
Resumen
La crisis financiera y escándalos mediáticos han desencadenado una demanda social de rearme ético en España, ya que la crisis financiera no solo ha conseguido destruir una inmensa cantidad de riqueza, sino que además ha influido profundamente en la percepción de la sociedad sobre el sistema financiero, siendo necesaria la revisión de teorías de la ética empresarial, que sirve de empírica para explorar los paradigmas de investigación contemporánea y sus tendencias. De hecho, la crisis ha tenido efectos sobre la ética, que pueden ser analizados desde una triple dimensión: a nivel personal, organizacional y social. El objetivo central de este artículo es cuestionar los criterios del concepto ético frente a la economía, (utilidad vs beneficios), ética y la ley-normativas-códigos de ética (cumplimiento), y analizar las propuestas sobre gobierno corporativo (modelo de gestión), stakeholders (grupos de interés), responsabilidad social y reputación (imagen) elementos que son necesarios para el crecimiento sustentable y el beneficio mutuo, ya que la integridad constituye la base para una sociedad justa.
Descargas
Los datos de descargas todavía no están disponibles.
Citas
Banco de España (2015). Memorias de Reclamaciones 2015.
Banco de España (2016). Memorias de Reclamaciones 2016.
Blackburne, Alex, (2013), The Guide to Sustainable Banking, Blue & Green Tomorrow,
Boatright, J. R. (2014), Ethics in finance, Chichester, West Sussex: Wiley. Upper Saddle River, NJ: Prentice Hall, 1994.
Chandler, A. D. (1988), La mano visible: la revolución en la dirección de la empresa norteamericana, Madrid: Ministerio de Trabajo y Seguridad Social. Centro de Publicaciones.
Chaves Vila, R., Soler Tormo, F. & Sajardo, A. (2008). Co-operative Governance The case of Spanish Credit Co-operatives, Journal of Cooperative Studies 41-2, p. 30-37.
Comisión Nacional del Mercado de Valores CNMV (2015). Código de buen gobierno de las sociedades cotizadas. Barcelona, España.
Comité de Basilea de Supervisión Bancaria (2005). El cumplimiento y la función de cumplimiento en los bancos. Basilea: Banco de Pagos Internacionales. Obtenido de https://www.cuentasclarasdigital.org/wp-content/uploads/2013/07/El-cumplimiento-y-la-funcion-de-cumplimiento-de-los-bancos.pdf
Committee on Corporate Governance (1998). The Hampel Report. Gee Publishing Ltd. London. Obtenido de: https://ecgi.global/code/hampel-report-final
Dembinski, Paul H. (2017), Ethics and responsibility in finance, Abingdon, Oxon: Routledge.
Díaz Mier, M.A. (2005). Ética empresarial e internacional. Información Comercial Española, ICE: Revista de Economía, ISSN 0019-977X, Nº 823, 2005, págs. 69-86
Dubbink, W., Graafland, J. & van Liedekerke, L. (2008) Transparency and the Role of Intermediate Organisations, Journal of Business Ethics, 2008. 3914-06, Volumen 82, Número 2.
Dutt, A. & Wilber, C. (2013), Economics and ethics: an introduction, Basingstoke, Hampshire: Palgrave Macmillan.
Egri C. P. & Ralston D. A. (2008). Corporate responsibility: A review of international management research from 1998 to 2007. Journal of International Management, Volume 14, Issue 4, December 2008, Pages 319-339.
Fama, E. (1980), Banking in the theory of finance, Journal of monetary economics, Vol. 6, n. 1, January 1980; pp. 39-57.
Fama, E. & Miller, M. H. (1972), The theory of finance, London: Holt, Rinehart and Winston.
Fombrun, C. & Van Riel, C. (1997). The Reputational Landscape, Corporate Reputation Review.
Greenbury Committee. (1995). Directors' remuneration: Report of a study committee chaired by Sir Richard Greenbury. London: Gee.
Greenhalgh, H. (2008), Poor ethical standards causing financial crisis, Financial Times. October 13, 2008
Guillén, M. (2006). Ética en las organizaciones. Construyendo confianza. Pearson Educación, Madrid.
Guzmán, J. J. (2005). El rol de la ética en la ciencia económica. Información Comercial Española ICE Revista de Economía, No. 823, 2005: 11-28.
Hebb T., Hawley, J.P., Hoepner, A., Neher, A. & Wood, D. eds. (2016), The Routledge Handbook of Responsible Investment, London: Routledge.
HSBC y JPMORGAN. (3 de Junio de 2015). Bruselas acusa a Crédit Agricole, HSBC y JPMorgan de manipular el eurbor. Obtenido de https://es.finance.yahoo.com/video/bruselas-acusa-cr%C3%A9ditagricolehsbc- 171831685.html
Hutton, W. (2008). Without real leadership, we face disaster. The Observer. Sunday October 12. https://www.theguardian.com/commentisfree/2008/oct/12/marketturmoil- creditcrunch
Jamali, D. & Karam, C. (2016) Corporate Social Responsibility in Developing Countries as an Emerging Field of Study. International Journal of Management. Reviews, Volume 20, Issue 1, pages 32-61, January 2018.
Jamali, D., Zanhour, M. & Keshishian, T. (2009). Peculiar strengths and relational attributes of SMEs in the context of CSR. Journal of Business Ethics, vol. 87, no. 3, pp. 355-377.
Jensen, M. & Meckling, W. (1976). Theory of the firm: Managerial behavior, agency costs and ownership structure. Journal of Financial Economics, Vol 3 Issue 4: 305-360.
Jensen, M. & Smith C. W. eds. (1984). The modern theory of Corporate Finance, New York: McGraw-Hill Book Company.
Kelly, M. & Vilks, A. (2012). Philosophical Lessons from the Global Financial Crisis. Philosophy of Management, 11, 4.
Maccoby, M. (2000), Narcissistic leaders: The incredible pros, the inevitable cons. Harvard Business Review, 78 (1): 69-77.
Mallin, C., Saadouni, B. & Briston, R. (1995). The financial performance of ethical investment funds. Journal of Business Finance & Accounting, 22(4): 483-496.
McKinsey & Company (2002). Investor Opinion Survey. London. Obtenido de: https://www.oecd.org/daf/ca/corporategovernanceprinciples/1922101.pdf
Melé, D. (2005). Ethical Education in Accounting: Interpreting Rules, Values and Virtues. Journal of Business Ethics, 57 (1):97 – 109.
Melé, D. (2016). Understanding Humanistic Management. Humanistic Management Journal, Springer, vol. 1(1), pages 33-55, September.
Milgrom, P. & Roberts, J. (1985) "Predation, reputation, and entry deterrence", Journal of Economic Theory, Vol. 27, p. 280-312.
OCDE (2016), Principios de Gobierno Corporativo de la OCDE y del G20, Éditions OCDE, Paris. http://dx.doi.org/10.1787/9789264259171-es
Palmisano, J. (May- June de 2006). The Globally Integrated Enterprise. (Foreign Affairs, Ed.)
Pandit, V. (2016), Ethics, economics and social institutions, Singapore: Springer.
Pérez Carrillo, E. (2009). Gobierno Corporativo y Responsabilidad Social de la Empresas. 55. Marcial Pons. Madrid
PriceWaterhouse&Coopers (2016). Encuesta sobre fraude y delito económico 2016 Resultados en España. Obtenido de: https://www.pwc.es/es/publicaciones/transacciones/assets/pwc-forensic-encuesta-fraude-empresarial-y-delito-economico-2016-spain.pdf
Roberts, P.W. & Dowling, G.R. (2002) "Corporate reputation and sustained superior financial performance", Strategic Management Journal, Vol. 23, p. 1077-1093.
Ruiz, B., Esteban, A. & Gutiérrez-Broncano, S. (2014). Banking reputation during the economic downturn. Comparison among the leading Spanish financial institutions from the customers perspective. Universia Business Review, 20, Septiembre 2014.
Simpson, J. & Taylor, J. (2013), Corporate governance, ethics and CSR. London: Kogan Page.
Soto Pineda A. & Cárdenas Marroquin J. A. (2007). Ética en las organizaciones. McGraw-Hill/Interamericana Editores, S.A. de c.v. Impreso México. Reg. N. 736 p.135. Available: http://fcaenlinea1.unam.mx/anexos/1143/1143_u7.pdf
Steenland, S. & Dreier, S. (2008), It´s a Moral Meltdown, Too. Newsletter of Center for American Progress. October 7, 2008.
The Cadbury Report (1992). The Committee on the Financial Aspects of Corporate Governance and Gee and Co. Ltd. Obtenido de: https://ecgi.global/sites/default/files//codes/documents/cadbury.pdf
Tirole, J. (2001). Corporate Governance. Econometrica 69(1): 1-35.
Vázquez, A. S. (1984). Ética. En V. A. Sánchez, ética (pág. 35). Barcelona: Editorial Crítica. Obtenido de file:///C:/Users/German1/Downloads/ETICA_Sanchez-Vazquez- Adolfo.pdf
Vives, X., eds. (2000), Corporate governance: theoretical and empirical perspectives, Cambridge: Cambridge University Press.
Wilber, C.K. and Hoksbergen, R. (1986). Ethical Values and Economic Theory: A Survey. Religious Studies Review 12 (3/4): 208-214.
Wilcox, D. L. & Cameron, G. (2007). Public Relations: Strategies and Tactics. 8th Edition, Allyn & Bacon Editores.
Yong, A. (2008). Cross-Cultural Comparisons of Managerial Perceptions on Profit. Journal of Business Ethics (82), 775-791. Obtenido de https://link.springer.com/article/10.1007/s10551-007-9592-0
Zingales, L. (2015), Does Finance Benefit Society? NBER Working Paper No. 20894, January 2015, National Bureau of Economic Research, Cambridge, Massachusetts.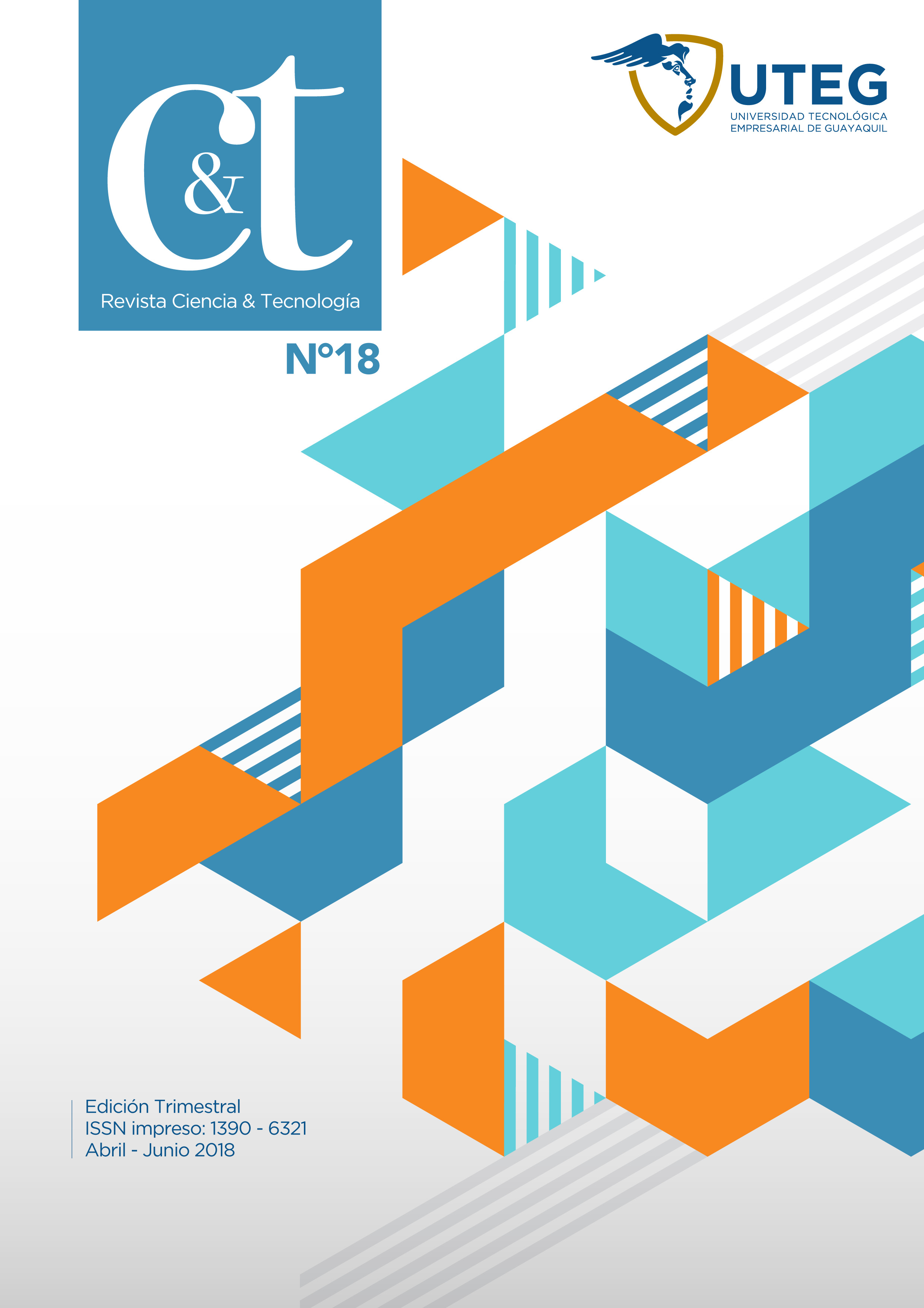 Cómo citar
Campoverde Vélez, . F. . (2018). La ética en la gestión crediticia: crisis hipotecaria en España. Revista Científica Ciencia Y Tecnología, 18(18). https://doi.org/10.47189/rcct.v18i18.167
Licencia
Derechos de autor 2018 Revista Científica Ciencia y tecnología
Esta obra está bajo una licencia internacional Creative Commons Atribución-NoComercial 4.0.